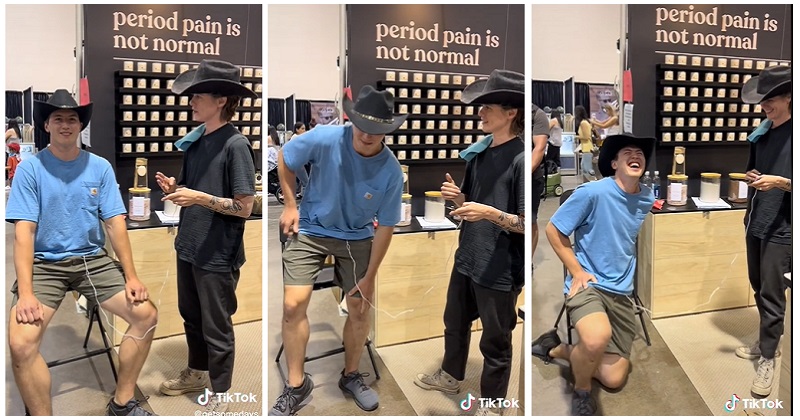 Watch this period pain simulator bring a cowboy to his knees
Anyone who has ever had periods will be more than aware of the often debilitating cramps and sickness that accompany them.
A company named Somedays produces everything it can to help ease the pain, but they go one step further – they take a period pain simulator out into the community in the hope of increasing empathy for the problem.
At the Calgary Stampede rodeo in Alberta, Canada, some cowboys got to try out the simulator, and this one got a nasty surprise.
Yee-Haw!
Here's what TikTok users had to say about it.
Of course, there's a difference between a few minutes and a week.
WANT MORE POKE?
Get the best of the day's posts delivered direct to you by joining The Poke+ on Facebook
READ MORE
Man tells women how to manage their periods – gets the response he deserves
Source @getsomedays Image Screengrab