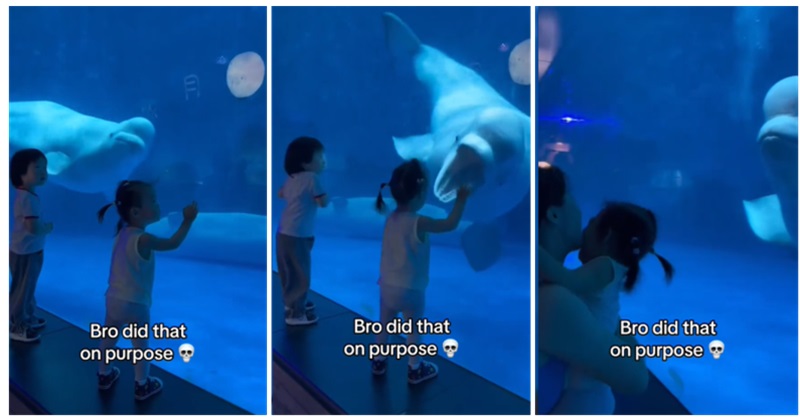 This beluga has perfected the art of the jump scare
A clip of a beluga whale appearing to prank a little girl, originally shared on Instagram, has gone wildly viral with almost 36 million views after being posted on TikTok by the @overtime account.
Watch what happens.
We might have cried, too – to be fair. TikTok users thought it was hilarious.
That beluga found his lifetime hobby that involves lifetime trauma. xD
Slope book
He felt so guilty.
Wishhh
Hung around to admire the carnage, lol.
Kanikuura
The lady went to record before comforting her child.
Medward_27_
Bro just Casually swims up and then straight up did a jump scare.
CJ
Bro let his intrusive thoughts win.
Sandy
Awwww I think he was trying to play with her not scare her.
Dawn Baldini
He was just saying WHALE HELLO DEARIE.
Nicki and Falkor
Hehe noticed something else.
Why the other one in the back upsidedown?
This was almost inevitable.
You mean he did that on …porpoise.
Meg
It looks like it might be a beluga thing.
READ MORE
Nothing to see here – just a beluga whale playing fetch with a rugby ball
Source @overtime Image Screengrab