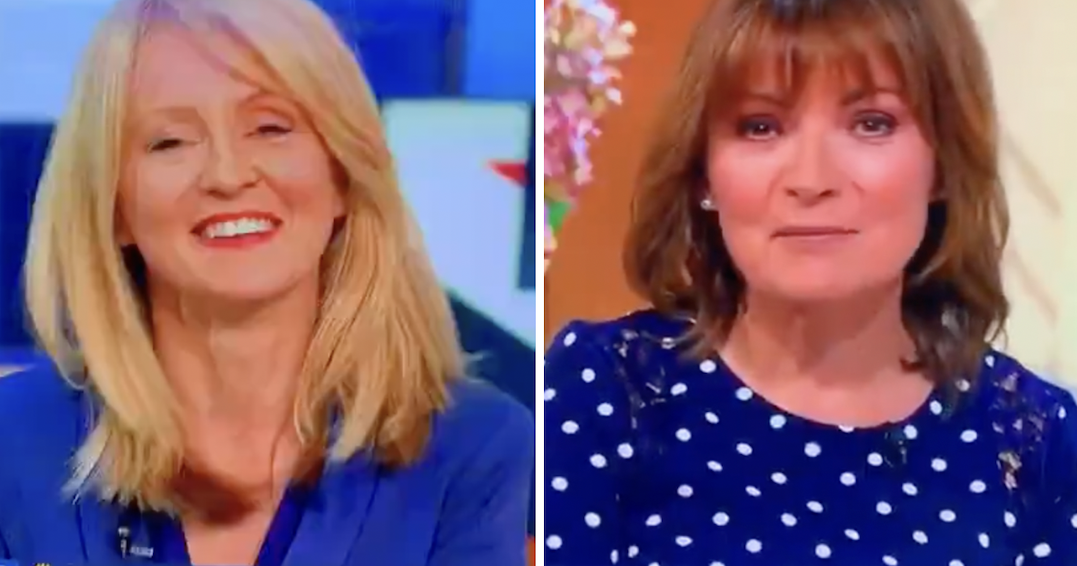 Esther McVey is Rishi Sunak's new anti-work minister and Lorraine Kelly's brutal one-word takedown went viral all over again
There was so much going on in Rishi Sunak's Cabinet reshuffle that it was easy to miss this particular appointment, designed, by all accounts to appease the right of the party mourning the departure – sob – of Suella Braverman.
Step forward, GB News presenter (and Conservative MP) Esther McVey, tasked with leading the government's anti-woke agenda and acting as a "common sense tsar".
"Esther McVey here seen in a GB News interview with Boris Johnson, will attend Cabinet as Common Sense Tsar, in a gesture to the parties right" pic.twitter.com/BIZBdlHlgZ

— Farrukh (@implausibleblog) November 13, 2023
It generated a whole bunch of responses, of which you can read our favourites over here.
It also brought one particular television appearance to mind.
No, not this video (although we like it).
This person has just walked into 10 Downing Street, where the Prime Minister is about to make her a Minister of the Crown. pic.twitter.com/dZSbbQ39Qb

— Brendan May (@bmay) November 13, 2023
Or this one (and we like this too).
Esther McVey, the housing minister, thinks making houses in 3D is a recent development pic.twitter.com/bj2uSUyjkk

— James Felton (@JimMFelton) September 30, 2019
Or this one! (Guess what, we also like this as well).
Esther McVey told LBC that foreign aid has been mis-spent, including on an airport where the runway was built in the wrong direction facing the wind.

Iain Dale: "Where has that happened?"

McVey: "It's in… one of the continents… abroad."@iaindale | #ForeignAid pic.twitter.com/guJW6qJjSf

— LBC (@LBC) June 12, 2019
But this one, Lorraine Kelly's fabulously brutal one-word takedown which will ring through the ages.
It's a glorious moment from Good Morning Britain back in the day – so far back in the day that Piers Morgan was still on it – as they prepared to hand over to Kelly's show.
Lorraine isn't a fan of Esther McVey pic.twitter.com/w1EAQZYZJr

— -List At Capital (@BListAtCapital) June 10, 2019
Bravo, everybody. She was definitely wide awoke after that.
READ MORE
Esther McVey is the new 'common sense' minister to tackle 'wokery' – 24 votes of no confidence
Source @BListAtCapital