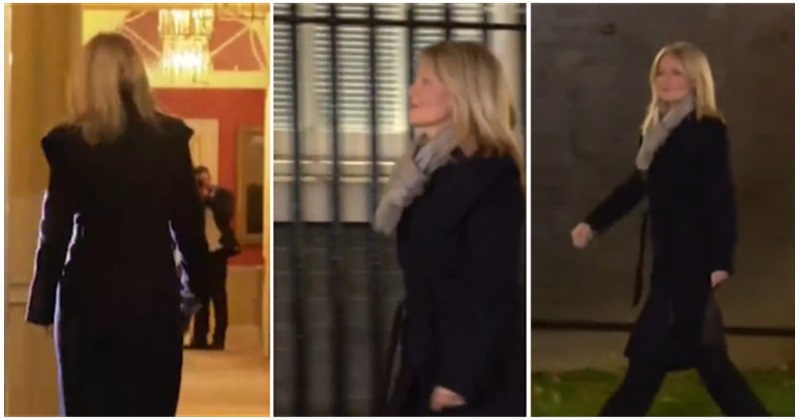 Esther McVey is the new 'common sense' minister to tackle 'wokery' – 24 votes of no confidence
Monday was less the Night of the Long Knives than the Day of the Revolving Doors, with Suella Braverman, Thérèse Coffey and Greg Hands among those losing their briefs – not like that – and Richard Holden, Laura Trott and David Cameron ending up with a seat at the table.
There was also this …
NEW: GB News presenter Esther McVey has been appointed "Common Sense" minister to tackle "wokery" by Rishi Sunak

— Politics UK (@PolitlcsUK) November 13, 2023
We're not sure whether Sunak has pledged to have a Scouse Tory in cabinet at all times – like someone who feels compelled to show off the curiosities they bought on holiday – or whether the culture war is simply his election strategy, but the appointment received the scorn it deserved.
1.
Oh Sweet Mother. This isn't a joke. Esther McVey is appointed minister for 'common sense' by Rishi Sunak. Does he have any realisation of the laughing stock he is creating for UK Diplomatic Standing around the world, with this "ministerial posting"? The answer is No. He does not. pic.twitter.com/Gs2UMZKWGX

— Dr. Jennifer Cassidy (@OxfordDiplomat) November 13, 2023
2.
Esther McVey appointed as Minister for Calling Anyone Who Takes A Picture "David Bailey" x pic.twitter.com/sKTGMPMBeh

— Buckers (@deathofbuckley) November 13, 2023
3.
Surely this is Sunak parody..

Esther McVey will attend cabinet. She'll represent Sunak to speak about what he sees as "common sense" on all gender, culture & British colonial history issues.

30p Lee & McVey…& GB News

Maybe Ofcom needs a seat at Cabinet too?#Reshuffle https://t.co/uvUyedMU0H

— Carol Vorderman (@carolvorders) November 13, 2023
4.
Secretary of State for GB News https://t.co/fiXwq3aB79

— Shoaib M Khan (@ShoaibMKhan) November 13, 2023
5.
Is there a minister for cringe i can report this to pic.twitter.com/RLkubeHPyk

— James Felton (@JimMFelton) November 13, 2023
6.
She will be given a park warden's uniform and a "Snowflake Net" and released into city centres to chase down and capture vegans, Guardian readers, and the polite. https://t.co/psAClJurDX

— Danny Wallace (@dannywallace) November 13, 2023
7.
"What if we made up a job that's got all the stuff Suella rants about in the title but it's got no power or portfolio so the holder can't actually *do* anything stupid or harmful. A sort of minister for anti-woke hot air?" https://t.co/tC5ybQTWOe

— Rob Ford (@robfordmancs) November 13, 2023
8.
I no longer have imposter syndrome https://t.co/JNON3FPuns

— Mollie Goodfellow (@hansmollman) November 13, 2023
9.
It's two jobs when you think about it, because she has to not only solve the problems, she has to make them all up first. https://t.co/A4Y886Q5FD

— RichNeville (@RichNeville) November 13, 2023
10.
Minister for Pandering to Absolute Dickheads https://t.co/I6U6QfZKtf

— Neil (@nellyweather) November 13, 2023
11.
Minister for No Muslims In Christmas Adverts and Shouting The T-Word Slur At Any Broader-Than-Average Woman pic.twitter.com/g6BWMHFrDH

— Fancy Brenda ️‍️‍⚧️ (they/she) (@SpillerOfTea) November 13, 2023
12.
The day started off well with Braverman's sacking, but it quickly veered off the tracks, turning dodgy Cameron into a Lord so he could be Foreign Secretary and then crashing into total farce by making Mcvey a 'common sense tsar'. A PM that does that has lost the fucking plot.

— sarah murphy (@13sarahmurphy) November 13, 2023