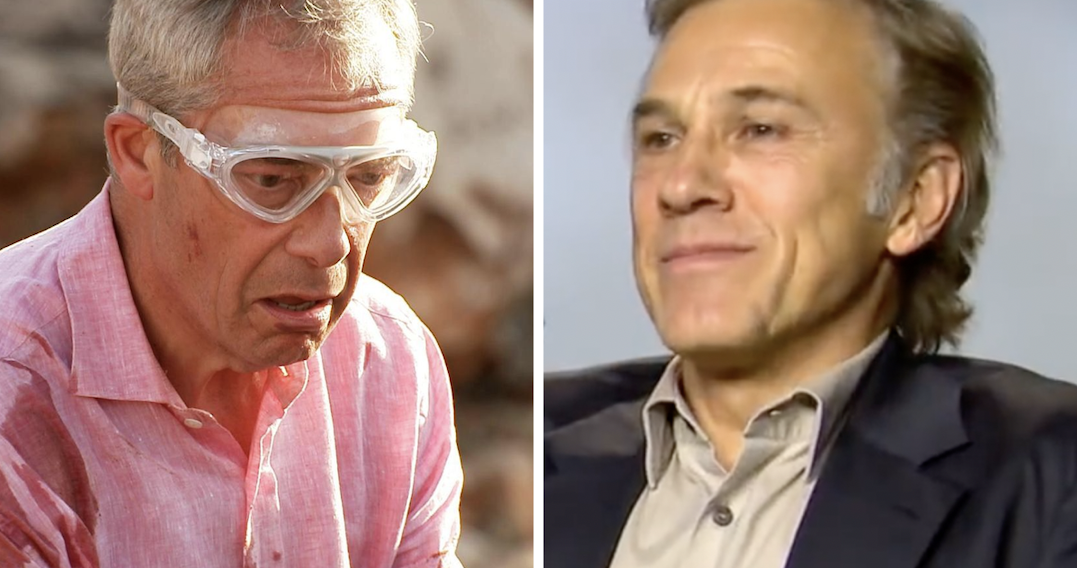 Nigel Farage's I'm A Celeb debut sent Christoph Waltz's blistering Brexit takedown viral again and it's just fabulous
Nigel Farage has made his much discussed debut on I"m A Celebrity Get Me Out of Here!, prompting ridicule from Ant and Dec and much gnashing of teeth from GB News types over the unfortunate viewing figures.
But we're not here for more Farage – thank goodness for that – but for the fabulous, Oscar winning actor Christoph Waltz, who was asked about Farage (and Brexit) back in the day, and his magnificently brutal verdict deserves an award all of its own.
World-class Austrian actor Christoph Waltz on the "Abysmal Stupidity" of Brexit and its "Head Rat" Nigel Farage. #ImACeleb pic.twitter.com/aaoZ2ldrBp

— Marie-Ann Detests Tories (@MarieAnnUK) November 19, 2023
Bravo!
Always knew I liked him. Great actor.

— Mustard99 (@mustard99) November 19, 2023
Passionate, eloquent, insightful @alexisphero @asquins20021 @anatarahes https://t.co/O7ihYNCLkV

— Rachel ️⬛ Armstrong (@livingarchitect) November 20, 2023
One of my all time favourite actors just made it to top of the list!

— Ali Kathleen Mac (@kathlee38480) November 19, 2023
Christoph Waltz, actor and as it turns out, excellent political analyst and judge of character talks about Brexit and Nigel Farage.#ImACeleb #NigelFarage #kangaroo #anus https://t.co/EH07lMbNnj

— Higgins Cartoons (@higginscartoons) November 20, 2023
Awww I ❤️ Christophe Waltz

— meg kinsey (@megkinsey6) November 19, 2023
As if could love him more, Christoph Waltz ❤️ https://t.co/QGg9QuEyQp

— Martin Harris (@MartinHarris15) November 20, 2023
Source @MarieAnnUK @brexit_sham