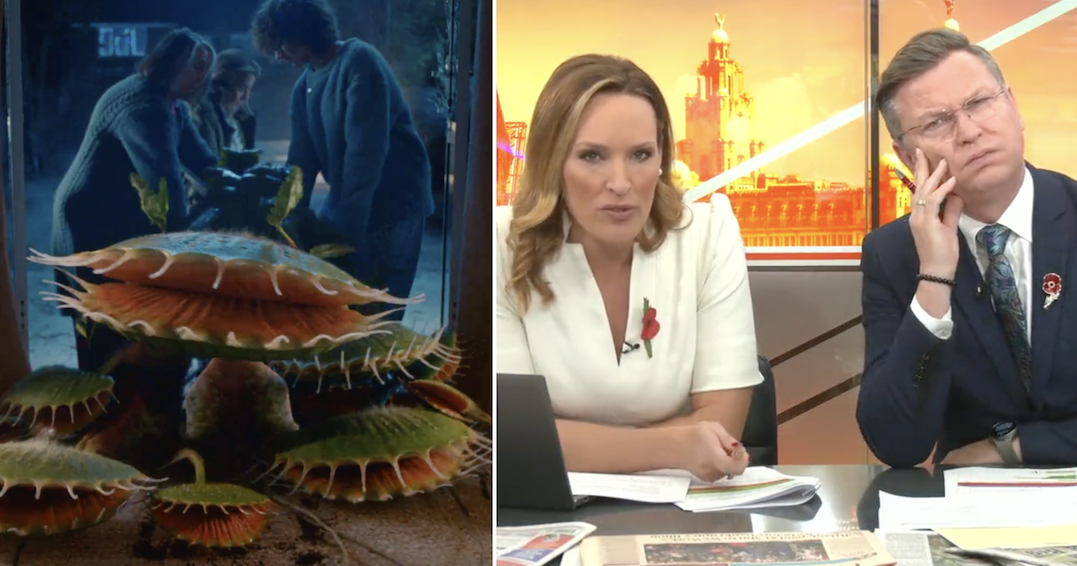 GB News wasn't happy with the John Lewis Christmas ad and it's the very definition of irritating all the right people
When the marketing types at John Lewis sit down to look at all the responses garnered by their new John Lewis Christmas ad, let's hope this one makes it somewhere close to the top of the pile.
It's GB News presenters Isabel Webster and Stephen Dixon – no, us neither – responding to the new ad, which gave starring role to an outsized Venus fly trap.
First up, the ad (just in case you haven't seen it yet).
Meet Snapper, the perfect tree. #TraditionsGrow pic.twitter.com/UmeA0fXkKq

— John Lewis & Partners (@JohnLewisRetail) November 9, 2023
And here's what Dixon and Webster made of it.
'Really confused… there is no dad allowed in the family?'

GB News Presenters Isabel Webster and Stephen Dixon react to the 2023 John Lewis Christmas advert. pic.twitter.com/MiMC8Vr4mz

— GB News (@GBNEWS) November 9, 2023
Surely the very definition of irritating all the right people?
This GB News viewer (presumably) was totally here for them, and sound like an absolute wow to have around the Christmas table.
Dads are only allowed in mixed couples. White heterosexual couples have been taken out of novels, plays and advertising. Token white middle aged men are noted. Strong black characters dominate. Weird when the stats says only 1 in 7 black families have both parents at home.

— Paul lamb (@Paullam69876759) November 9, 2023
But not everyone with a string of numbers after their Twitter handle couldn't see it …
@GBNews have totally misinterpreted this video and looked for controversy where there is none. The Christmas messages that we share at Christmas are all there. Nans and grandchildren, family, disappointment, happiness, friendship, forgiveness, dislike, surprise and wonder,…

— Flower Pot (@FlowerP79667758) November 9, 2023
Nicely put.
We're with this person.
Am I watching two adults discover what marketing is? https://t.co/I6U759d0yt

— Robyn (@roalsovi) November 9, 2023
And this person.
What a take, bet you're a barrel of laughs on Christmas morning

— Chris The Custdian (@TheCustodian38) November 9, 2023
READ MORE
These people were furious there's 'no dad' in the John Lewis Christmas ad and their response was A++
Source @GBNEWS