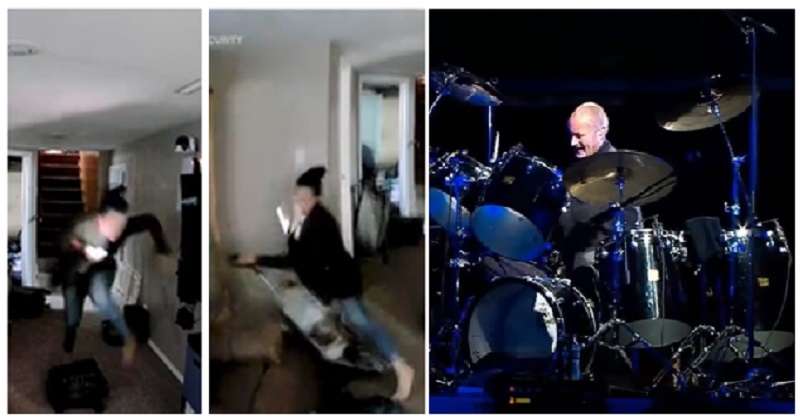 A little bit of Phil Collins turned this TikToker's tumble into pure comedy
When life gave TikToker Kaitlyn B lemons, in the form of a spectacular fall in the dark, she made it into the most delicious lemonade with the addition of the perfect soundtrack.
Watch what happened.
No TikTokers were hurt during the making of this video. At least, not seriously.
Kaitlyn couldn't have nailed the beat better if she'd tried, and that's probably why her impromptu stuntwork has had an impressive six million views in just four days, picking up almost 9,000 comments, including these favourites.
1.
Fell 150ft in a 5 foot room ..
Proudvett90
2.
Fell for 10 business days.
C J Lewis
3.
You hit that solo harder than we all have been trying since 1980ish.
Amandacall777
4.
The camera knew it's job.
Donaven0611
5.
i've watched this so many times.
Celina Deberry
6.
Lol. Like a 3 Stooges movie.
Louie
7.
It took a while, but you found the floor.
DPJ
8.
God I've watched this like 8 times and I just cannot stop laughing like you fell FOREVER and took everything down with you.
Allie
9.
I'd just lay there for the rest of the day cause clearly I'm not supposed to be walking, lol.
EmmyEmmy333
10.
That was the extended version.
Cass
11.
Everybody talking about the fall.. I'm impressed with how on beat you were.
katnicpow10
Lori won the Best Comment award with this hilarious if mildly iffy comment.
Thanks a lot! Just woke my husband up holding in laughter that escaped as a giant fart!
Can there be a greater compliment?
The clip has gone straight into a very select hall of fame, along with this.
Give Kaitlyn a follow so you don't miss any future gems.
READ MORE
This kid's bike crash goes so well with Phil Collins' In The Air Tonight it's uncanny
Source Kaitlyn B Image Screengrab, Screengrab