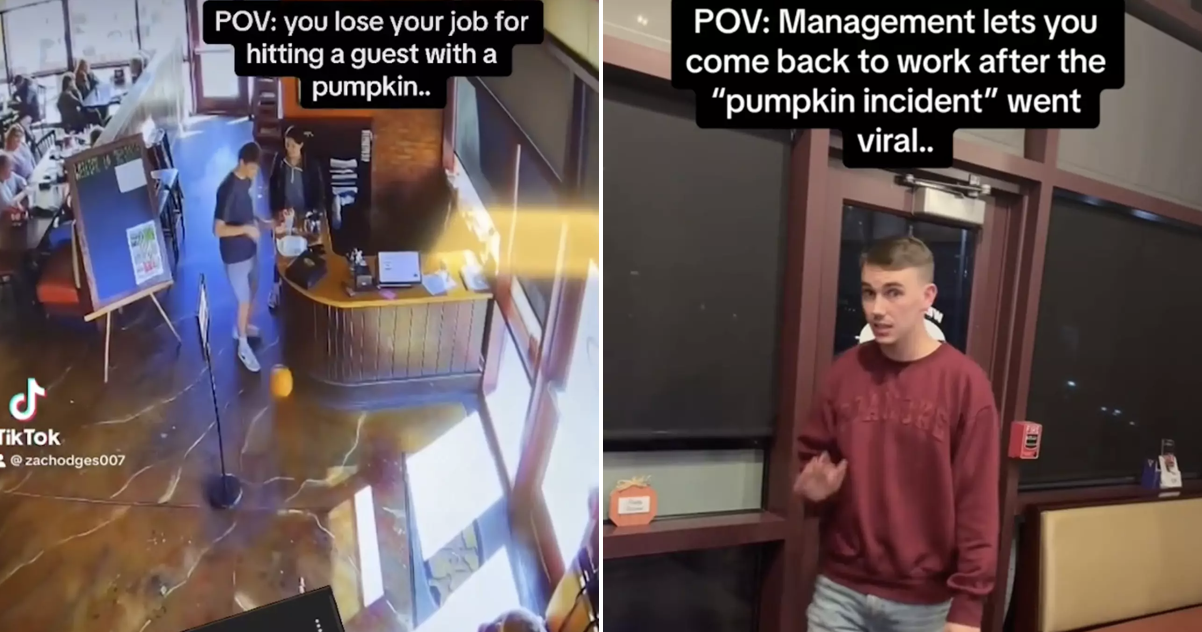 This unfortunate pumpkin incident was already good but the follow-up video made it even better
In the countdown of least likely ways to use your job, kicking a pumpkin and having it hit someone on the head is surely right up there.
So spare a thought for @zachodges07 who claimed just that after accidentally hitting a customer on the noggin with a pumpkin. The incident was caught on security cameras and went wildly viral on TikTok.
And we mention it because he later posted another video which went even more viral.
And here are just a few of the things people said about it.
'The fact she left a REVIEW is insane .'
Moira

'So I'm back from the pumpkin incident and I have to say they have it accurate response.'
m.white94

'IM SCREAMING. Her holding the pumpkin .'
Roni Delaney

' I'm trying to figure out how you kicked a pumpkin that high .'
Shawnia

'I'm dying. . Are you really fired? Lmao.'
lalaooh

'Don't let the lady see this .'
Geno Bell

"Love that the pumpkin is still there .'
Orichalcum
Source TikTok @zachodges007