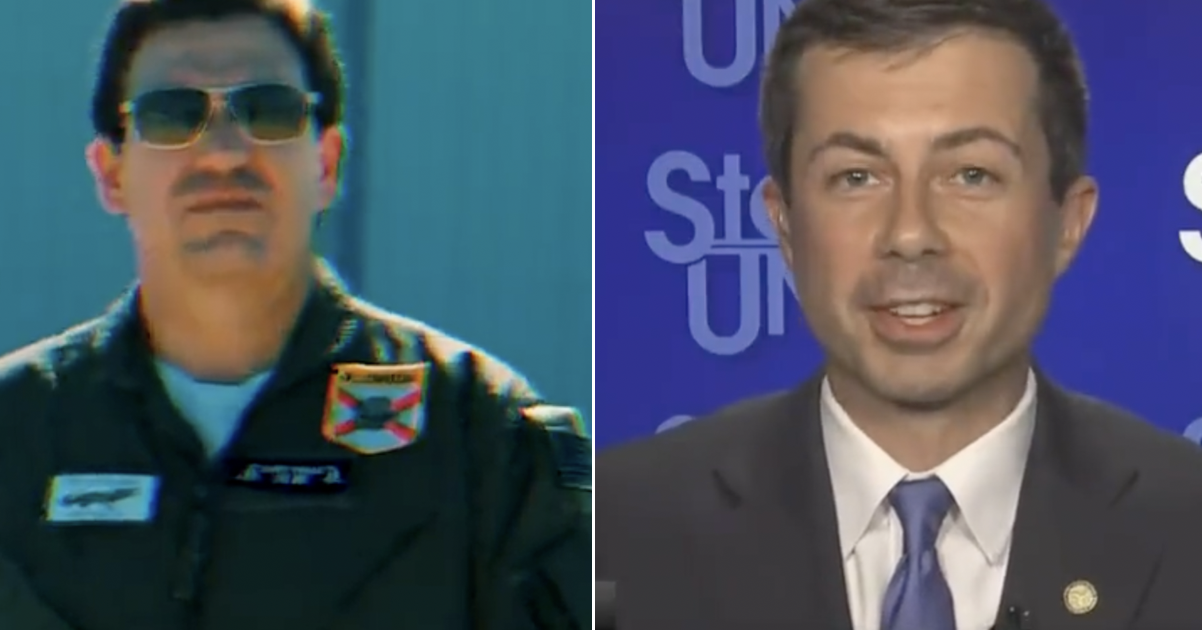 Pete Buttigieg threw epic shade at Ron DeSantis and his campaign's anti-LGBTQ video and people loved it
Ron DeSantis has been criticised after the Republican presidential candidate's campaign posted an anti-LGBTQ video on Twitter.
The account, called @DeSantisWarRoom, highlighted his rival Donald Trump's past statements in support of gay rights and, really, don't feel the need to watch any of it.
To wrap up "Pride Month," let's hear from the politician who did more than any other Republican to celebrate it…

— DeSantis War Room 🐊 (@DeSantisWarRoom) June 30, 2023
Because we mention it because of this response from Pete Buttigieg, the transportation secretary and first openly gay Cabinet member in the US, which went viral because, well, watch.
Buttigieg on DeSantis video: I'm going to leave aside the strangeness of trying to prove your manhood by putting up a video that splices images of you in between oiled up shirtless body builders.. pic.twitter.com/fbDpoEBrg7

— Acyn (@Acyn) July 2, 2023
Boom.
We demand that this man is President one day. 👏 https://t.co/9M1u5rqxK1

— Jeffrey Ⓥ (@LiftForever67) July 2, 2023
Buttigieg is a reliable source for master-level shade.

— Kimberly #SlavaUkraini 🇺🇦 👟 Willardson (@kimberrry) July 2, 2023
Direct hit. https://t.co/iMU66PV4aC

— Schooley (@Rschooley) July 2, 2023
This is how I like shade. Very intelligent and well-thought shade. He's great

— Diego (@diegoefectivo) July 2, 2023
"Who are you trying to help?" is a great question. Journalists should ask it more often. https://t.co/O3qLMGjqe3

— Dan Froomkin (PressWatchers.org) (@froomkin) July 2, 2023
Buttigieg is a one-man master class in clear, calm, focused – and dare I say righteous -communication.

— Mollie Katzen (@MollieKatzen) July 2, 2023
https://twitter.com/TrekkiesforPete/status/1675527042085838855?s=20
Love this man!! First time I heard him speak when running for President in last presidential election I knew there was something special about him. That something hasn't changed 💕

— Pamela Davis Cottone (@pscottone) July 2, 2023
Every second of this is worth watching.

Pete Buttigieg is a national treasure. https://t.co/tMOTwtFif7

— Nerdy Pursuit (@nerdypursuit) July 2, 2023
To conclude …
If there's one thing you do today, watch and share this video of @PeteButtigieg responding to DeSantis' latest anti-LGBTQ campaign ad. pic.twitter.com/YUlQtnWMqq

— Aaron Parnas (@AaronParnas) July 2, 2023
Source Twitter @Acyn