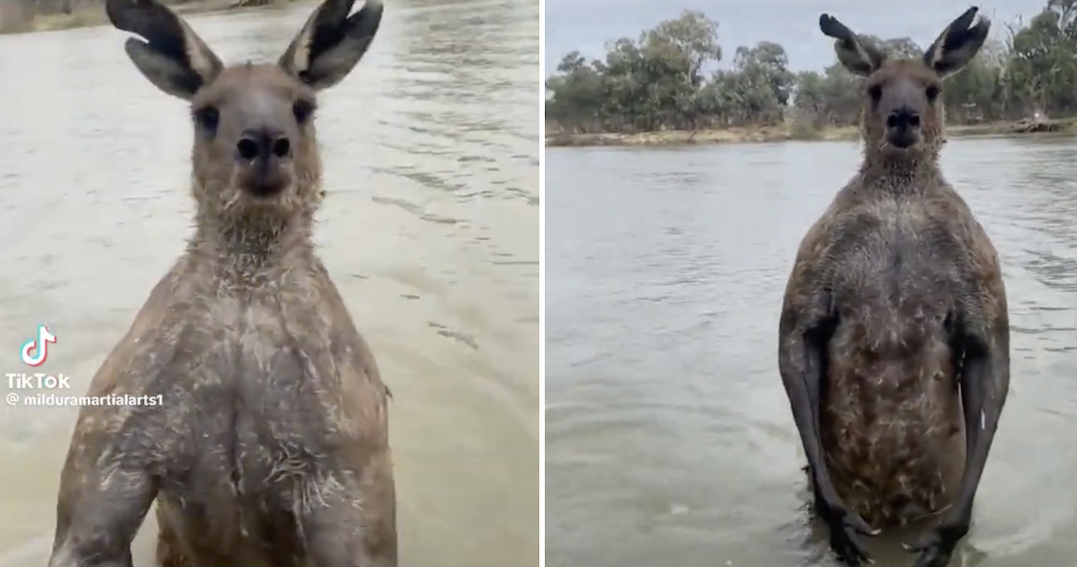 The terrifying video of this especially stacked kangaroo has gone wildly viral for reasons which will become obvious
If you only watch one kangaroo video this week – not a phrase we use every week, obviously – then make it this one.
Just to warn you, it's (a little bit) NSFW and more than a bit – much more than a bit – bloody terrifying.
Kangaroos always got beef pic.twitter.com/lMHI97s9kD

— Ichigo Niggasake (@SomaKazima) October 15, 2023
Never bother a kangaroo in (almost) every circumstance imaginable.
And here are just a few of the many things people said about it.
Kangaroo when the dude pull up pic.twitter.com/nmhzVcXnEt

— how u find me? (@iamtavianmaalik) October 15, 2023
Kangaroos have the best PR because they're the most terrifying and menacing animals i've ever seen https://t.co/4SwqzBiJUi

— kira (@kirawontmiss) October 15, 2023
The splash is funny af

— jhorie (@jhorstar) October 15, 2023
I cackled cause why would you do that

— Ichigo Niggasake (@SomaKazima) October 15, 2023
Source Twitter @SomaKazima TikTok @milduramartialarts1