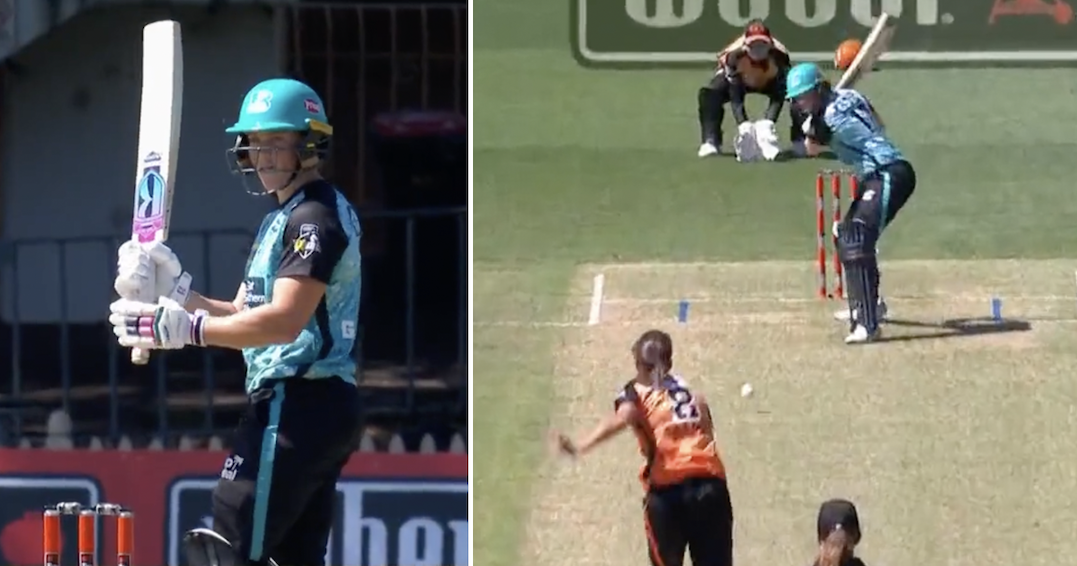 This Aussie broke her bat but decided to 'hit it anyway' and it's today's best thing
You don't have to be a cricket fan to appreciate this, a batter who told everyone she needed a new bat but couldn't be bothered to get a new one and said she'd 'hit it anyway'.
And did she hit it!
It's Australia's Grace Harris playing for Brisbane heat in the Women's Big Bash League on Sunday on her way to an unbeaten on 136 off 59 deliveries in her team's 50-run victory.
EXTRAORDINARY!

Grace Harris had a broken bat, and this is how it played out:

"Hey guys, I need a new bat!"
"Stuff it, I'll still hit it!"

And then Harris hits it for SIX! #WBBL09 @SportsCenter #SCTop10 pic.twitter.com/ZI9JUnAyyl

— 7Cricket (@7Cricket) October 22, 2023
All kinds of awesome.
I'm sorry, this is against the laws of cricket and physics. That is an absolute laugh https://t.co/83QaAA3Cfd

— Dan Coppel (@dcoppel) October 22, 2023
One of the best things I've seen on a Cricket field! Extraordinary innings finishing with the highest WBBL score ever 136* off just 59 balls. https://t.co/GHFom6jvLc

— Chris Jones (@Chris_Jones82) October 22, 2023
I can't stop watching this https://t.co/76HVjzdza8

— CovidCowgirl (@alblen) October 22, 2023
And finally …
The aftermath of hitting a six with a broken bat #WBBL09 pic.twitter.com/DDt04C5c31

— 7Cricket (@7Cricket) October 22, 2023
Source @7Cricket