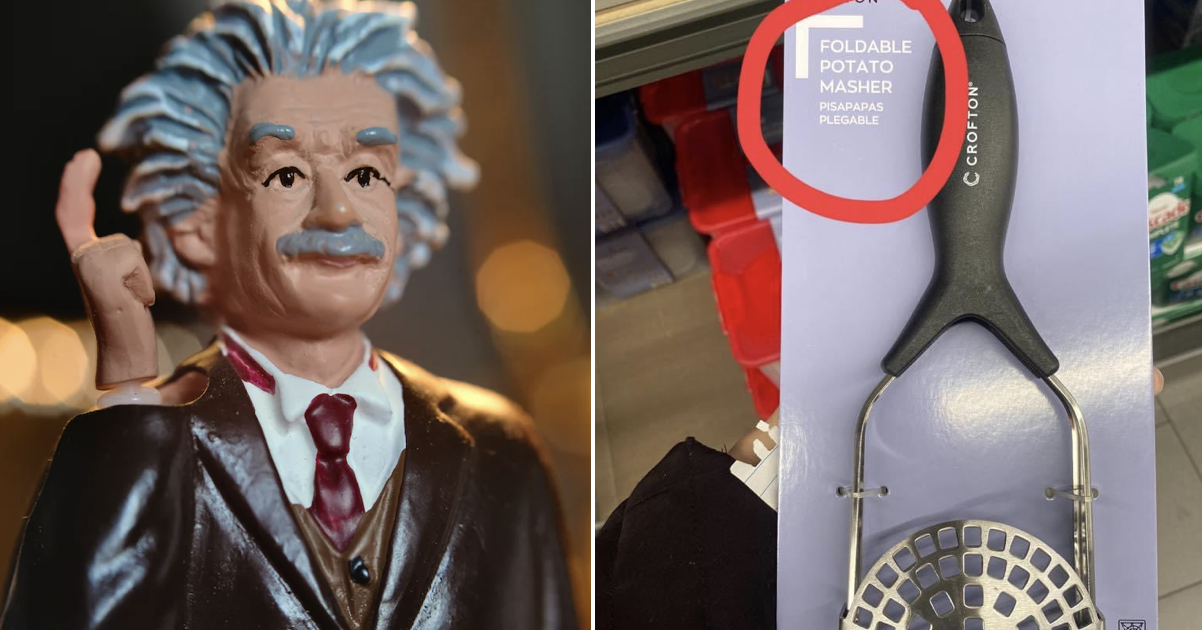 They've invented a foldable potato masher and it's either genius or the worst idea ever
There's a whole bunch of kitchen gadgets we cast envious glances at but we don't buy, either because they're too expensive or because we'd use them once then stick them in the back of the cupboard never to see the light of day again (ice cream maker: exhibit A, B and C).
But this particular kitchen gadget, well, not only is it (presumably) easy on the wallet, but it's also a contender for the most desirable thing ever invented by humanity.
It's … this.
Be still my beating heart and kitchen drawer. pic.twitter.com/gzEGtv4LPL

— Tashy McTashface (@TashP351) November 6, 2023
A foldable masher!
Except the number of people excited by this discovery was just about entirely in proportion to those dismissing it as an absolute non-starter.
We've read all the responses – all of them, we say! – and these people surely said it best.
1.
Man on the moon, probes, rockets, satellites & space exploration but only now a foldable potato masher?

— Janet (❤️) (@jbecole) November 7, 2023
2.
No way is that gonna work it'll be swivelling all over the place

— Wayne Green (@waynegreen21) November 6, 2023
3.
society with foldable potato mashers https://t.co/bE1y2ooitD pic.twitter.com/DnjUS247D7

— Catherine Warr (@HiddenYorkshire) November 7, 2023
4.
But would it fold under pressure?

— Eleven (@ElevenJersey) November 6, 2023
5.
Oh unknowable universe! What wonders with mine eyes observe

— Lee (@rednuoPdnuorG) November 6, 2023
6.
There is no way this isn't jamming your kitchen drawer in new and interesting ways https://t.co/sQU40s7UNd

— Alex Barrow (@barrow_alex) November 6, 2023
7.
Can it be applied retrospectively to the masher in my drawer that is still jammed shut!

— Steve Winterburn (@SWinterburn) November 6, 2023
8.
Has to be one of the best inventions I've ever seen..
If you're a kitcheny person, you'll get it https://t.co/nxA8wILjib

— Phil Rostron ⚽️ (@bigphil321) November 7, 2023
9.
I'm sorry but this is going to be a fucking nightmare to mash with. It's a false hope. Snake oil. The kind of thing those Sackler people would have been involved with. https://t.co/tnFGl8uRix

— Rebecca Reid (@RebeccaCNReid) November 7, 2023