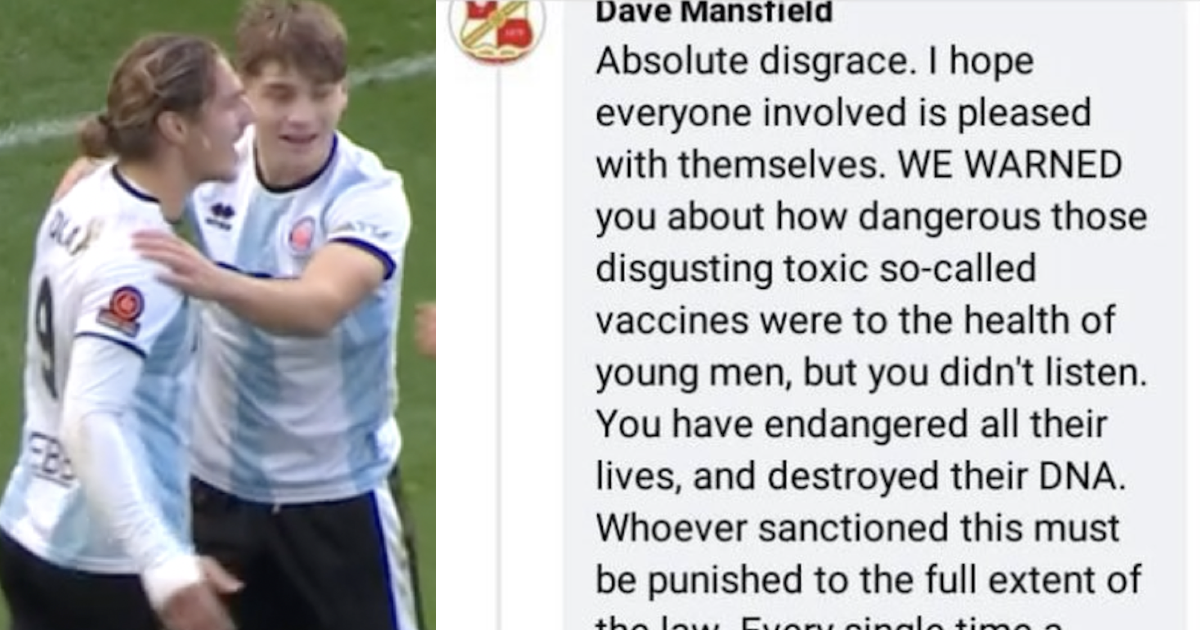 A Swindon Town fan blamed their team's epic defeat on vaccinations and it's a furiously funny read
Time now to visit Swindon Town FC – no, it's not a phrase we've used earlier – after the team's shock 7-4 FA Cup defeat to lowly (even more lowly than Swindon) Aldershot Town.
It was quite the game, by all accounts, Swindon going seven goals down – three in the first 10 minutes – before they scored four consolations including two in added time.
But even that drama was nothing compared to this fan's vent on Facebook after the game, blaming the defeat on neither the players nor the tactics but … vaccinations.
It went viral on Twitter after it was shared by @StokeyyG2 and it's a right, rollicking read.
Swindon Town lost 7-4 to National League side Aldershot Town yesterday…

And one Swindon Town fan is blaming the result on vaccinations pic.twitter.com/a4jbqI11RT

— george (@StokeyyG2) November 5, 2023
Here it is again in full …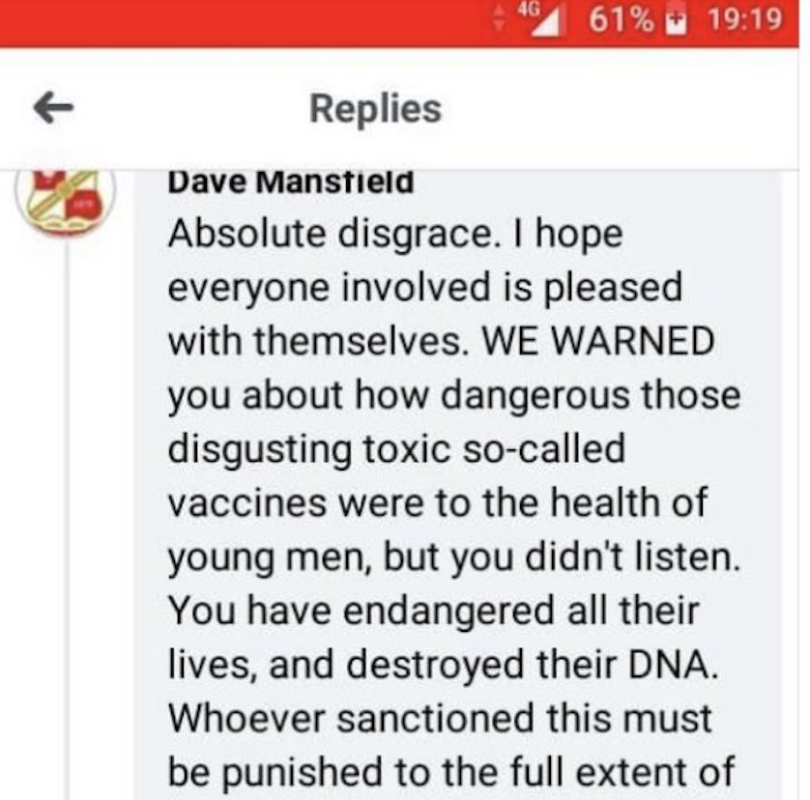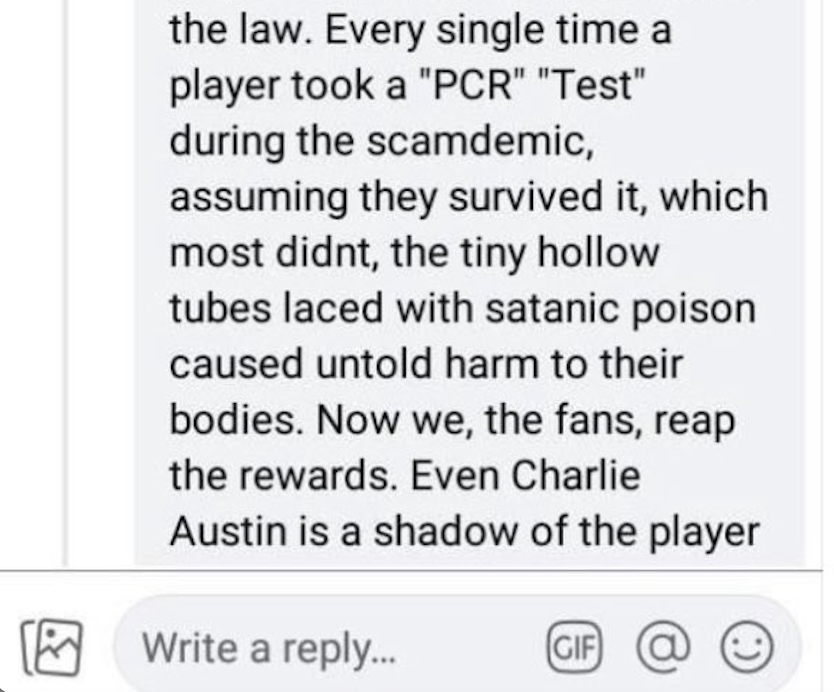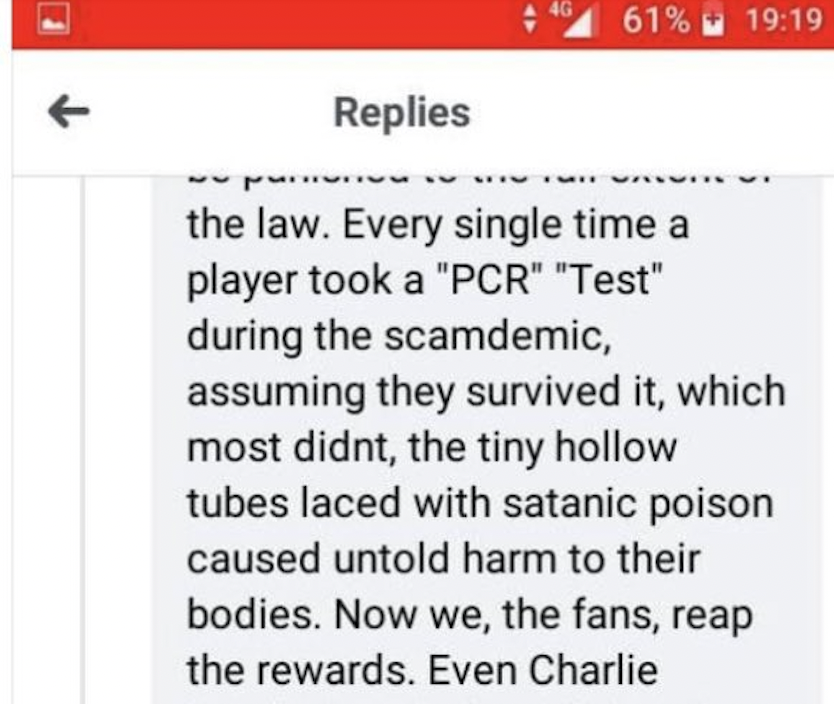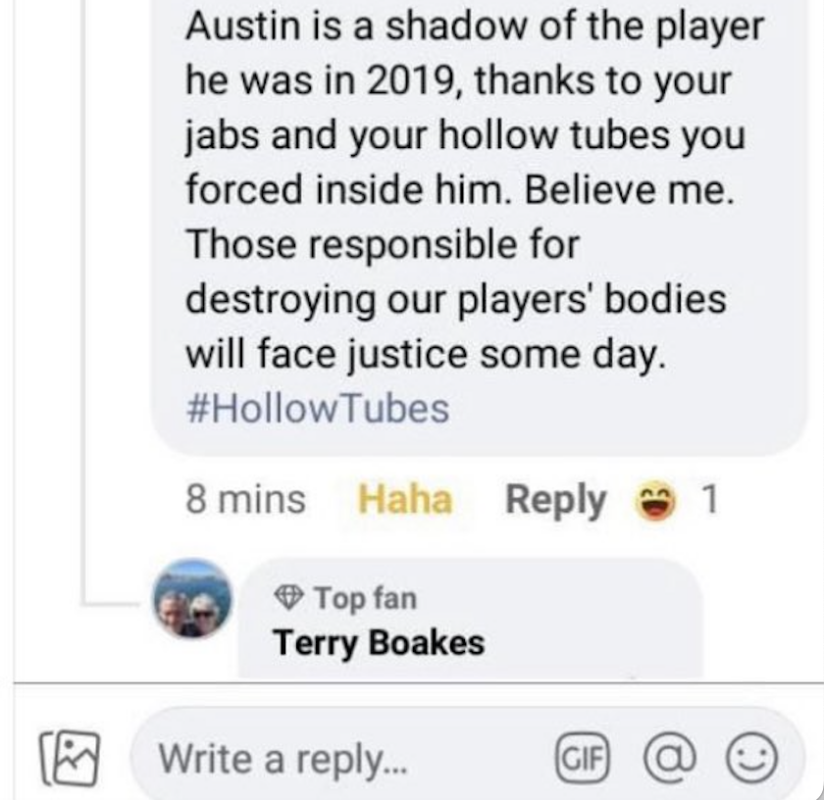 And whether it's tongue in cheek or not – surely it's tongue in cheek. No? – it's magnificent.
Here's what everyone made of it.
I love my football club https://t.co/2GVZIkoVbm

— Josh (@stfcjosh) November 5, 2023
Is he saying Swindon had the jabs & Aldershot didnt

— Jev Ward (Bambi) (@JevWard) November 5, 2023
Fair to say Dave from Swindon Asda has mastered the art of geno virology. Amazing to do whilst also stacking tinned peas at Asda. Damn hollow tubes injected in vaccines affect Swindon players only…or possibly Aldershot players never had a vaccine https://t.co/O7V4AqLpYH

— Mancgas (@mancgas) November 5, 2023
Thanks for this valuable information George, not sure how I was going to get through today without it!

— UtdUnity (@UtdUnity) November 5, 2023
The scary thing is Dave is one of our smarter and more sane fans https://t.co/4xTOPo2FTc

— Nathan James (@NathanSTFC) November 5, 2023
There's always a scape goat for every failure

— Torch Mind (@Navgatar1) November 5, 2023
This is GOLDEN. https://t.co/O0BDs5dUTQ

— Fantastic Mr Ox (@FantasticMrOx) November 6, 2023
Source Twitter @StokeyyG2