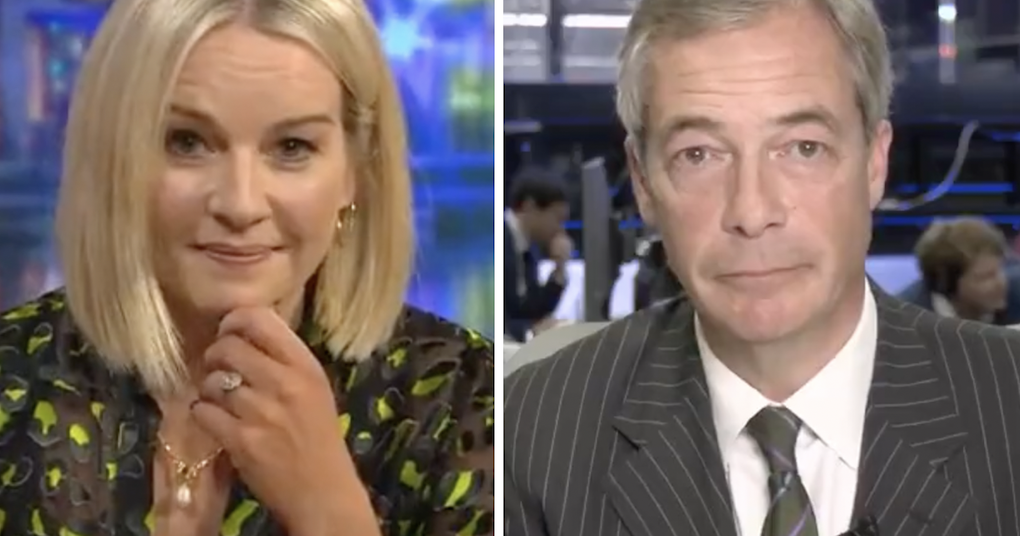 No matter what he does on I'm A Celeb, Nigel Farage will never be humiliated as satisfyingly as this Irish TV news interview
You might not be watching him on I'm A Celebrity, Get Me Out of Here! but you can't help but know that Nigel Farage is among the celebrities taking part in this year's edition of the ITV show.
Here he is in the jungle, with fellow contestant Nella Rose, chowing down on something delightful.
We have a reservation for @Nigel_Farage and @nellarose at the 'Jungle Pizzeria' to earn some stars for camp. Will they return with ten, or will they wish they got amore…

Find out tonight at 9pm on ITV1 and STV ⭐️ #ImACeleb pic.twitter.com/Gh7ZUFBqHx

— I'm A Celebrity… (@imacelebrity) November 20, 2023
And while we hope that producers hold nothing back when it comes to the former UKIP leader, whatever bush tucker trial he faces will surely not be as humiliating as this interview on Irish TV news from a little while back.
The exchange went viral again as Farage entered the jungle, and it's a supremely satisfying watch which simply never, ever gets old.
*When an Irish Journalist Took Nigel Farage Down*

Ireland has the competent broadcast journalists the UK can only dream of. #ImACeleb pic.twitter.com/AONpPivZUw

— Marie-Ann Detests Tories (@MarieAnnUK) November 19, 2023
Magnificent.
And just in case you were wondering it's Claire Byrne talking to Farage on RTE One in the wake of this happening.
This is Nigel Farage. He's an arse. In fact he's the biggest arse among big arses. #ImACeleb #ImACelebrity https://t.co/oDYnx1iaAN

— Maxine (@Maxine2xs) November 20, 2023
READ MORE
Nigel Farage's I'm A Celeb debut sent Christoph Waltz's blistering Brexit takedown viral again and it's just fabulous
Source @MarieAnnUK