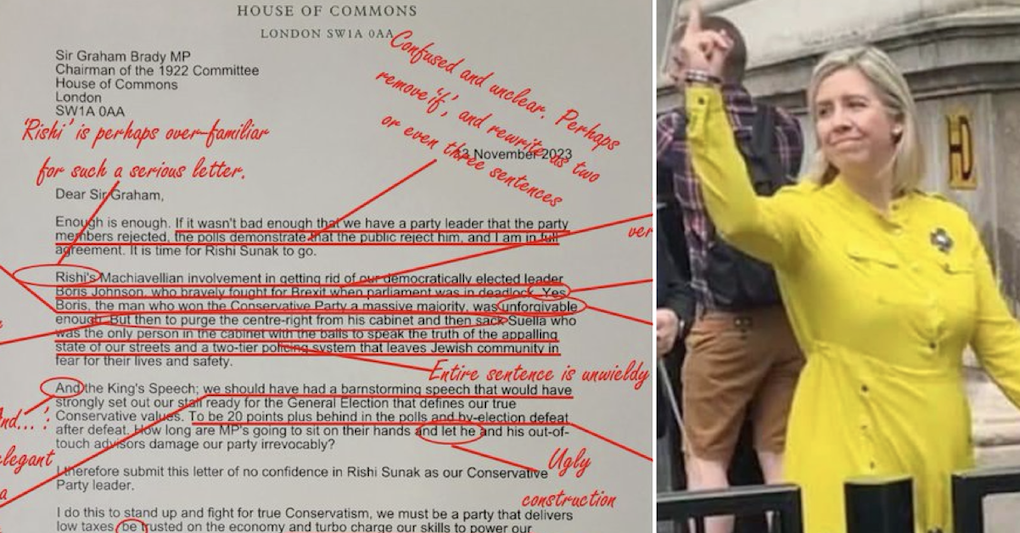 Andrea Jenkyns' comical no-confidence letter has been given the 'school teacher' treatment it deserved and it's fabulous
You'll remember Conservative MP Andrea Jenkyns' letter of no confidence in Rishi Sunak earlier this week which went viral because it was so badly written.
Enough is enough, I have submitted my vote of no confidence letter to the Chairman of the 1922. It is time for Rishi Sunak to go and replace him with a 'real' Conservative party leader. pic.twitter.com/yJmGc14d75

— Andrea Jenkyns MP (@andreajenkyns) November 13, 2023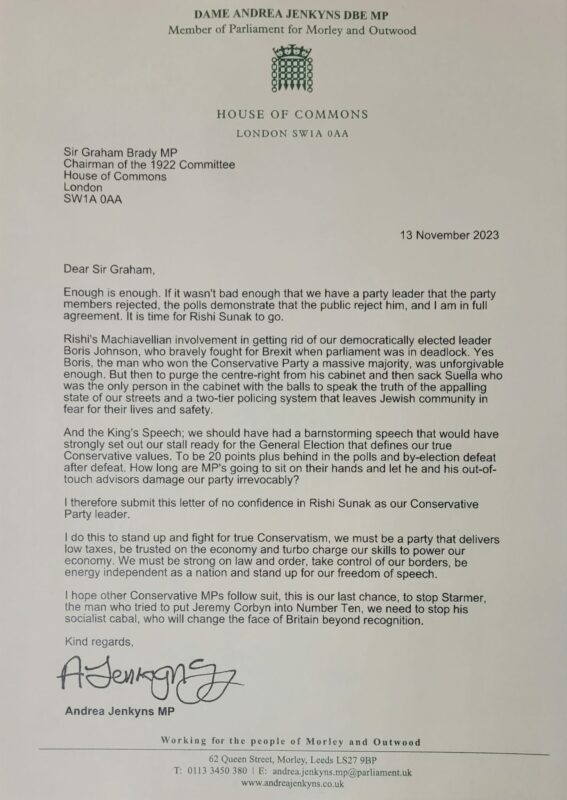 And this, from someone who was (briefly) education minister.
We mention it again because @JaneFae over on Twitter has given it the 'school teacher' treatment it deserved and it's fabulously done.
Dear Mrs Jenkyns,

Last week your daughter, Andrea (49), was set the task of writing a 'resignation letter'. We thought this might be a bit of fun for her and her class.

Unfortunately, Andrea has not excelled. We will be asking her to stay after school and do it again. pic.twitter.com/yD2jK0B9tM

— jane francesca fae #facciamorete #IostoconiCurdi (@JaneFae) November 16, 2023
Just in case that's tricky to read …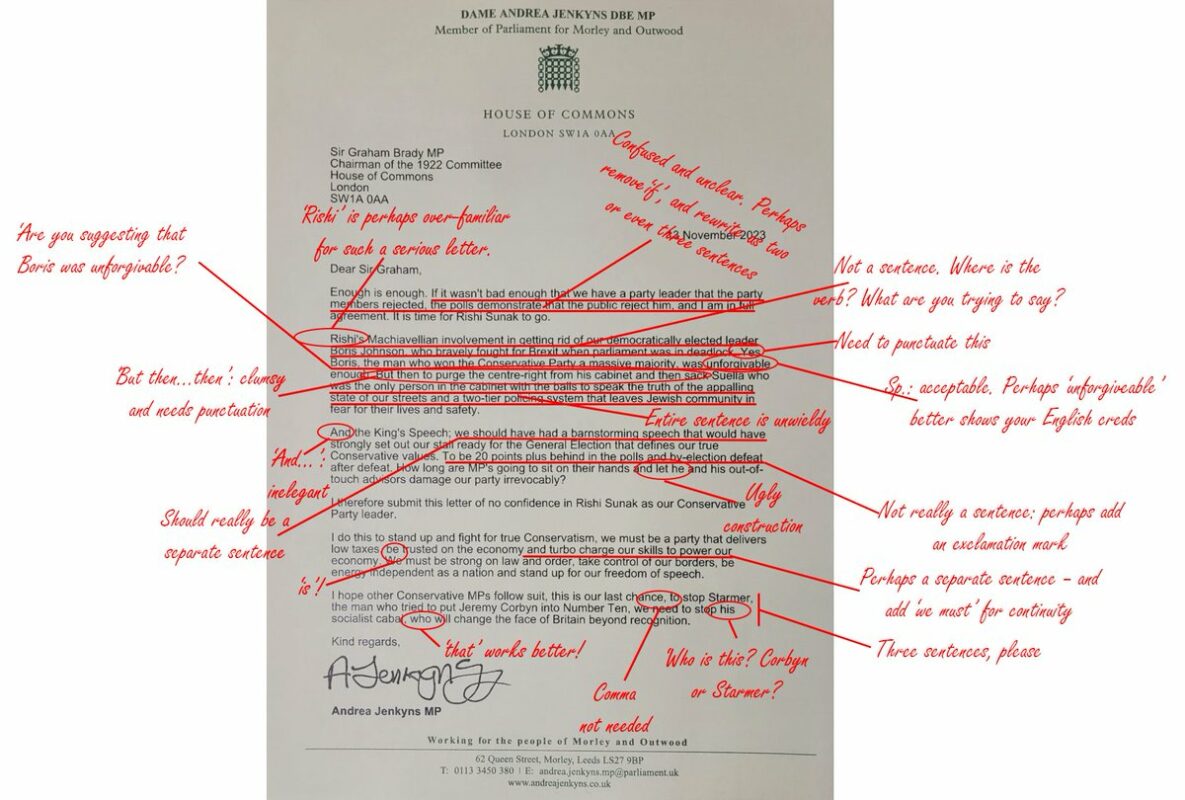 10/10!
This is childish and petty, I approve of both.

— Patrick Bogan (@Bogiesalterego) November 16, 2023
To conclude …
brilliant https://t.co/UksoLMNqBH

— Sir Rick #ToriesPartiedWeDied (@shindaej) November 16, 2023
Source @JaneFae