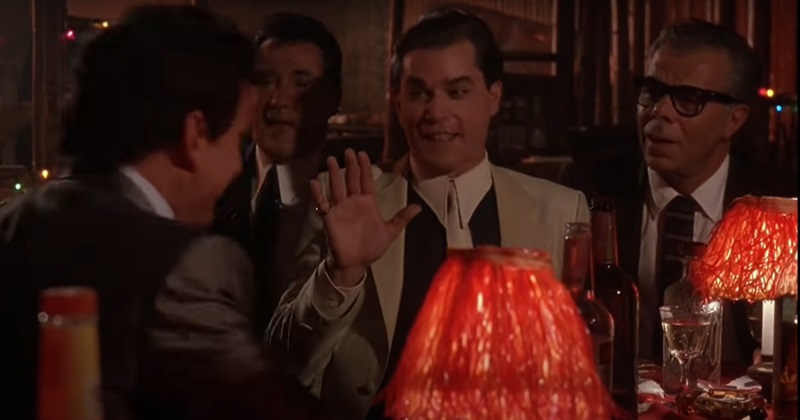 25 Favourite Funny Tweets of the Week
Thank you for making your way to our weekly round-up of the things that made us laugh over the past seven days – on Twitter/X, at least.
We hope these brighten your day and guide you into the weekend with a smile.
1.
Went too late to the bakery, now they've only got the PS1 generated shit pic.twitter.com/b9YuOWrdZt

— Stefan Bielik (@prstskrzkrk) November 13, 2023
2.
a touching tribute to our saviour, the lord jesus crust pic.twitter.com/H3if5intuG

— Sarah Dempster (@Dempster2000) November 15, 2023
3.
My kids wanted to have an 80s party at our house so I just unplugged the internet and we sat around watching 5 TV channels

— The Dad (@thedad) November 15, 2023
4.
An unpopular face from the past turns up in tonight's Brookside pic.twitter.com/I6l35T3rfA

— Matt Owen (@MJowen174) November 15, 2023
5.
This restaurant appears to be in a parallel universe pic.twitter.com/vlD7txqdPk

— Andy (@rasteri) November 16, 2023
6.
My husband: How many tacos do you want?

Me: just one

Husband: you usually eat more

Me: get a couple extra

Narrator: *she would, in fact, eat 7*

— Tracie Breaux (@traciebreaux) November 14, 2023
7.
He-Man has just informed me that there's only 40 sleeps until Christmas so he's left me with no option other than to punch him square on his bellend. pic.twitter.com/CwYfyE7Ctp

— GrumpySkeletor (@GrumpySkeletor) November 15, 2023
8.
Me when I've managed to successfully make porridge without it exploding in the microwave pic.twitter.com/mRvfb2J42t

— Scott Bryan (@scottygb) November 15, 2023
9.
I asked the waiter to turn the music down and I got the senior's discount.

— Tater (@TrueTorontoGirl) November 14, 2023
10.
I'm hearing that the government are about to pass emergency legislation to declare Mrs. Brown's Boys is 'comedy.'

— Simon Harris – Man Behaving Dadly (THAT'S DADLY) (@simonharris_mbd) November 16, 2023
11.
What the fuck, how did nobody tell me this https://t.co/GlHuMh8dX7 pic.twitter.com/BlbkTbIxic

— RETRVNylon Bee (@ACABylonBee) November 13, 2023
12.
Excuse me, but when's Christmas again?? pic.twitter.com/5luBptP0Sm

— Stone Cold Jane Austen (@AbbyHiggs) November 15, 2023