This guy going around a museum and using FaceApp to add smiles to classical art has finally found a good use for FaceApp
"Went to a museum armed with Face App to brighten up a lot of the sombre looks on the paintings and sculptures. The results…" writes @Ollyog over on Twitter.
So here's 12 bits of grumpy classical art improved by FaceApp smiles:
1.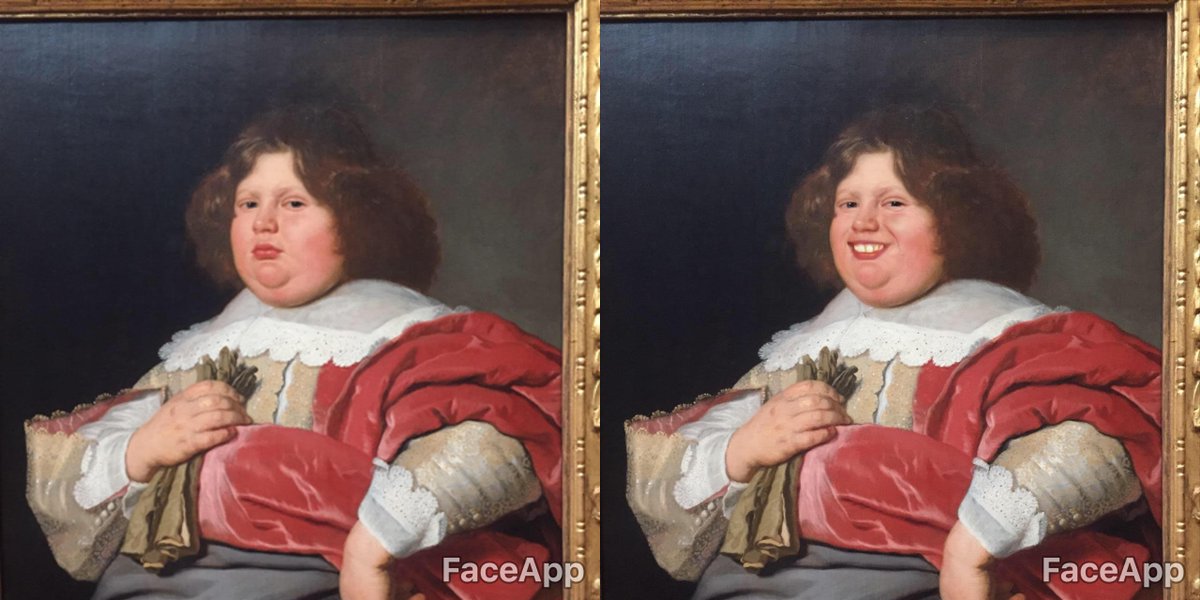 2.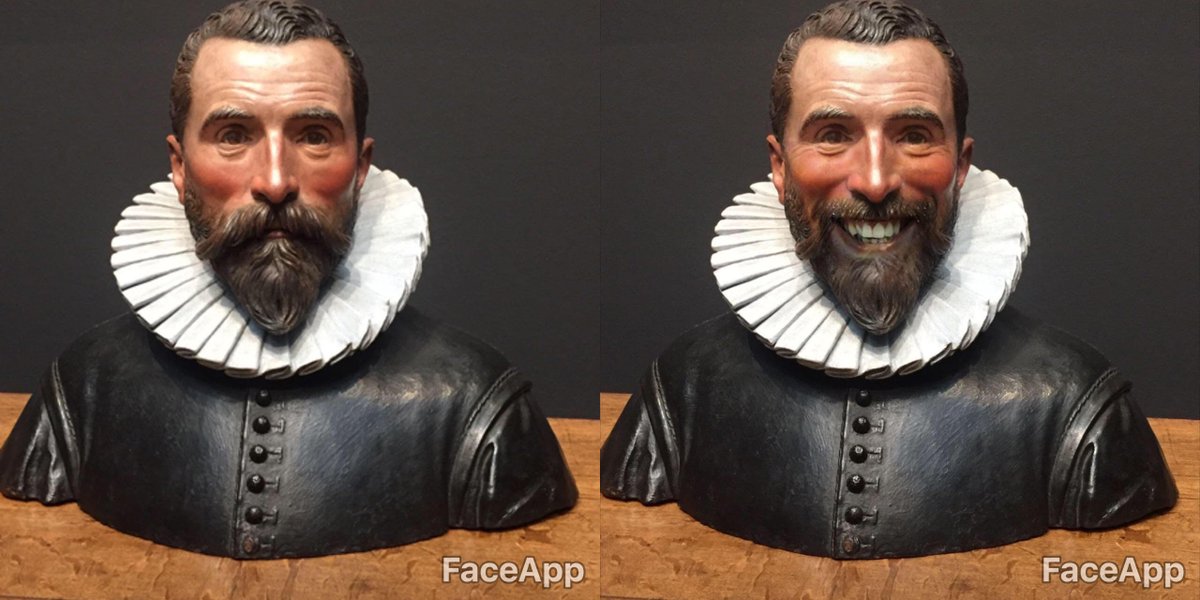 3.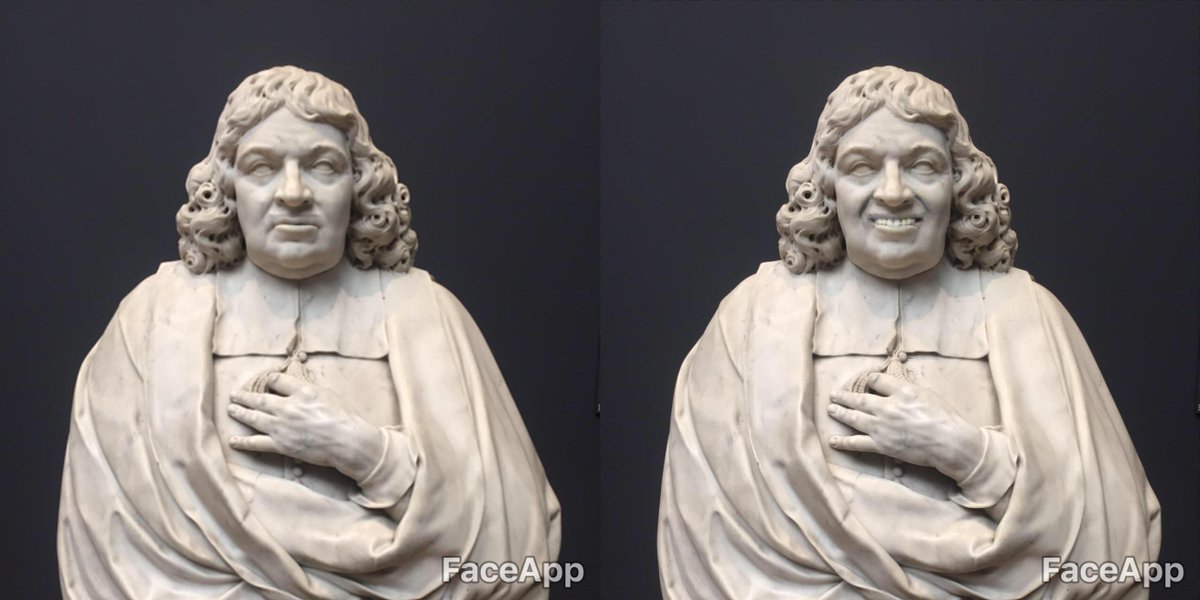 4.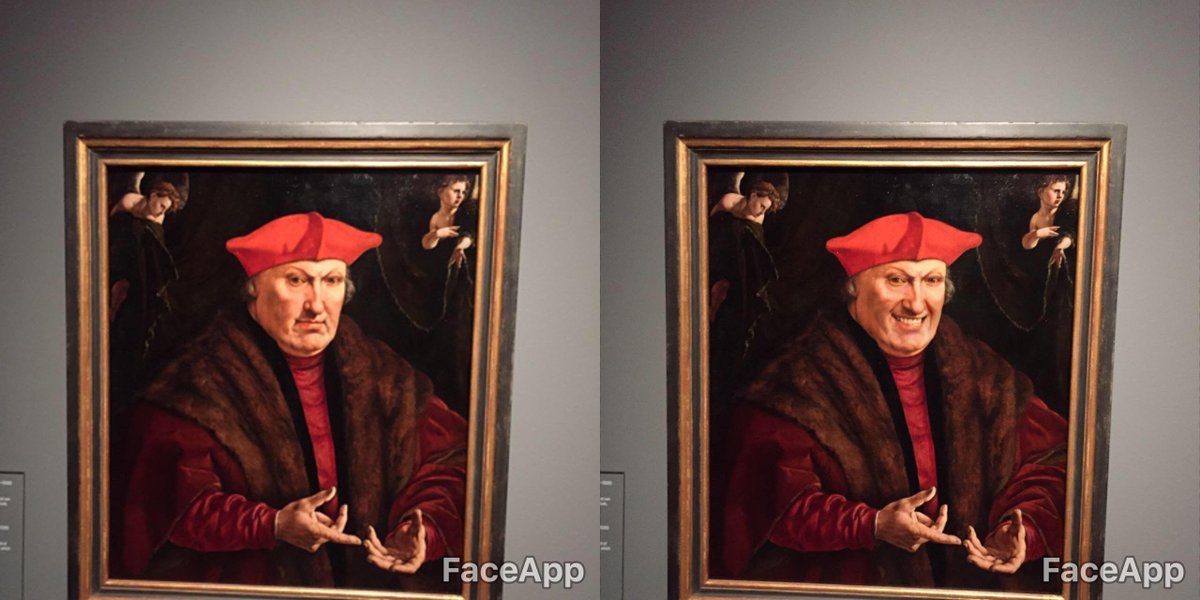 5.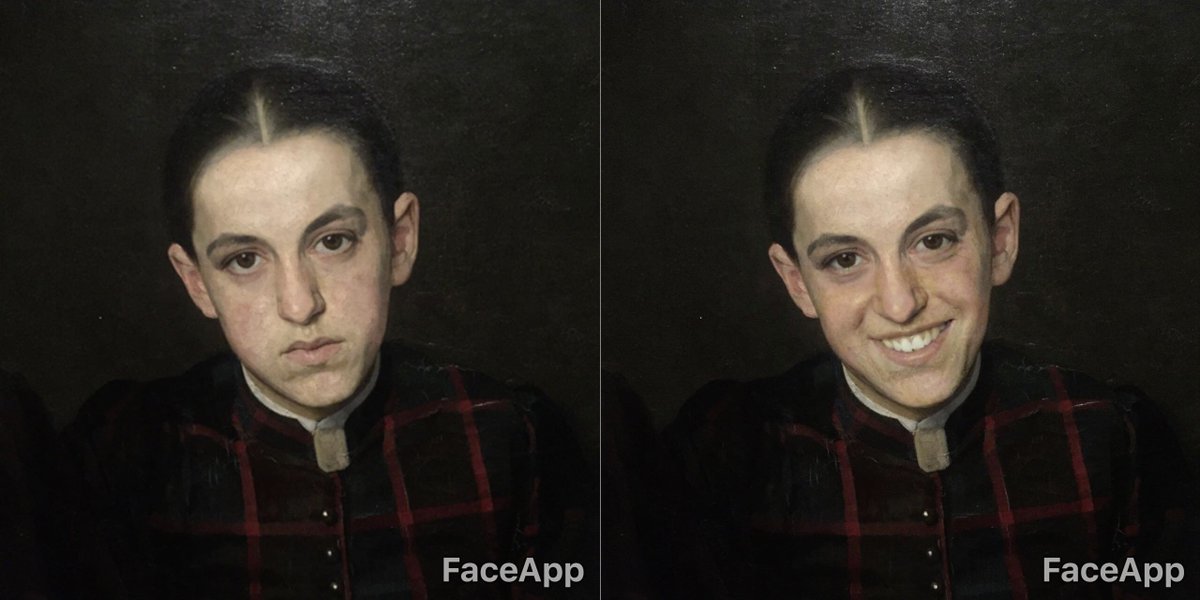 6.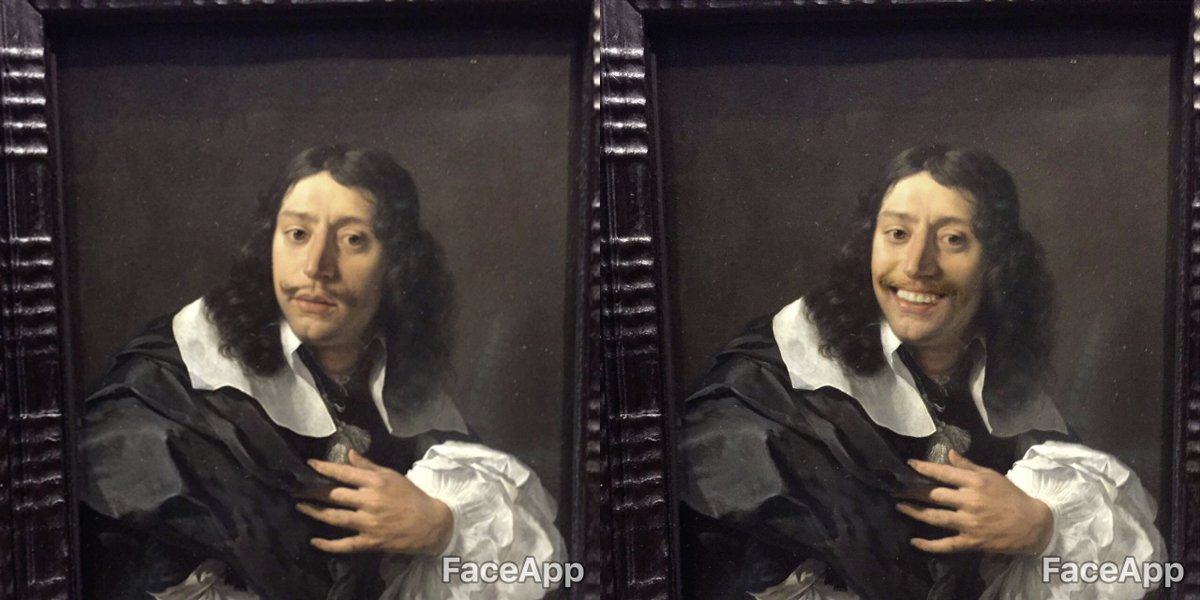 7.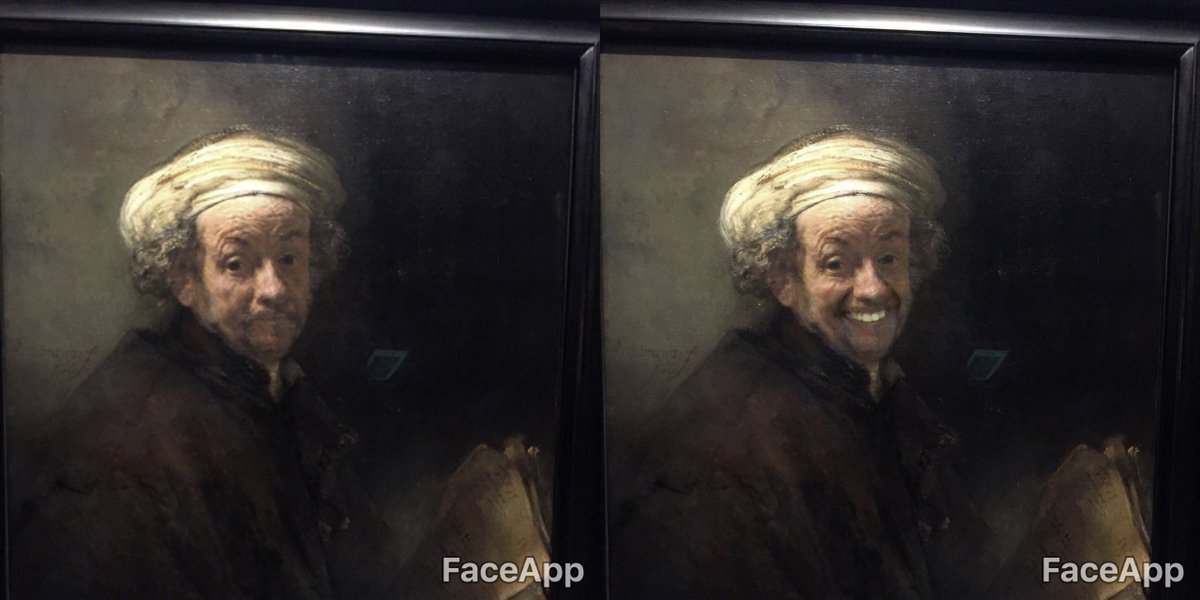 8.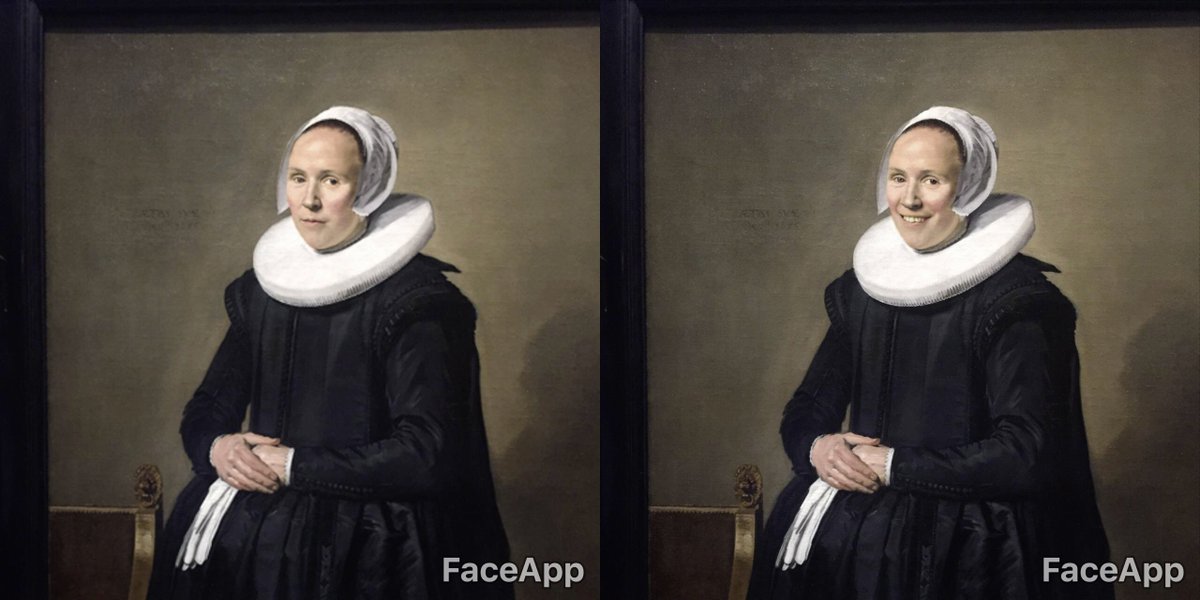 9.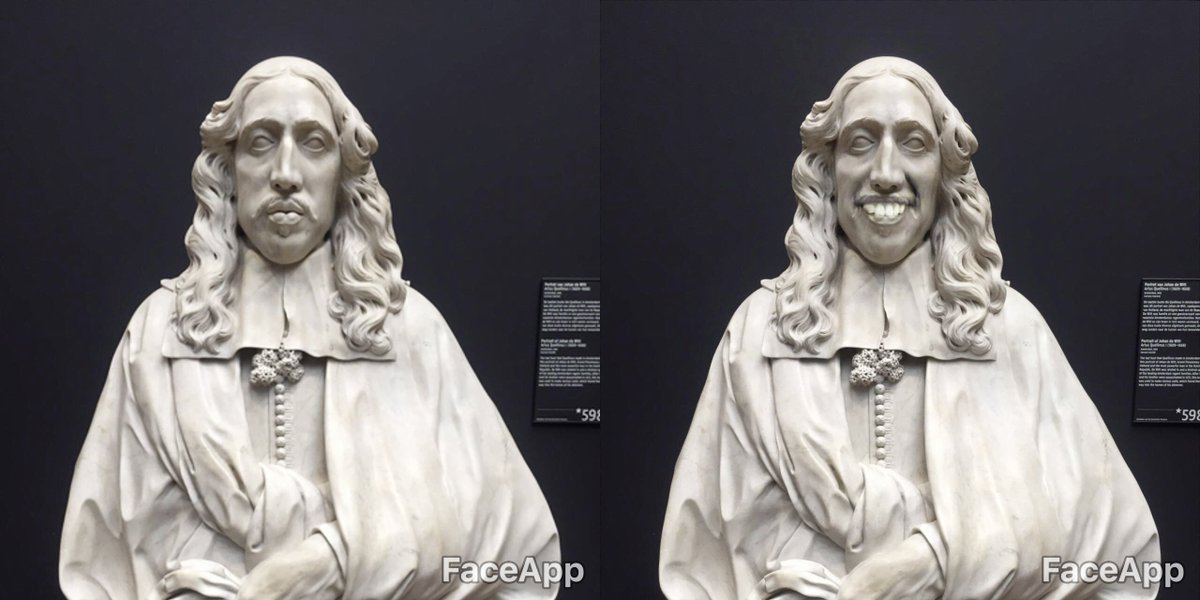 10.


11.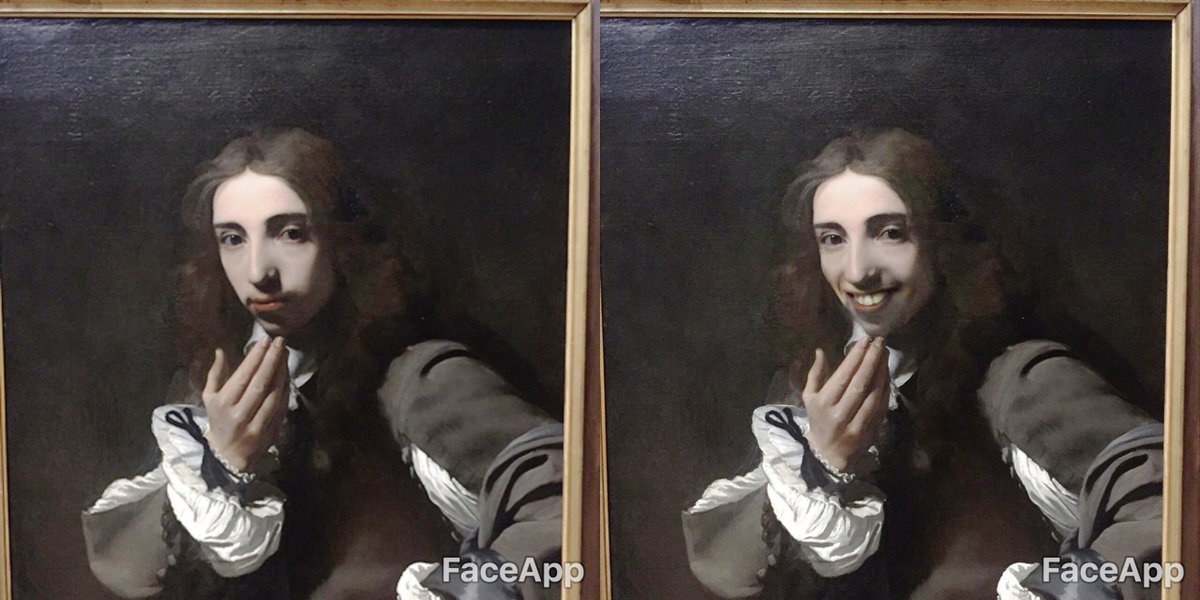 12.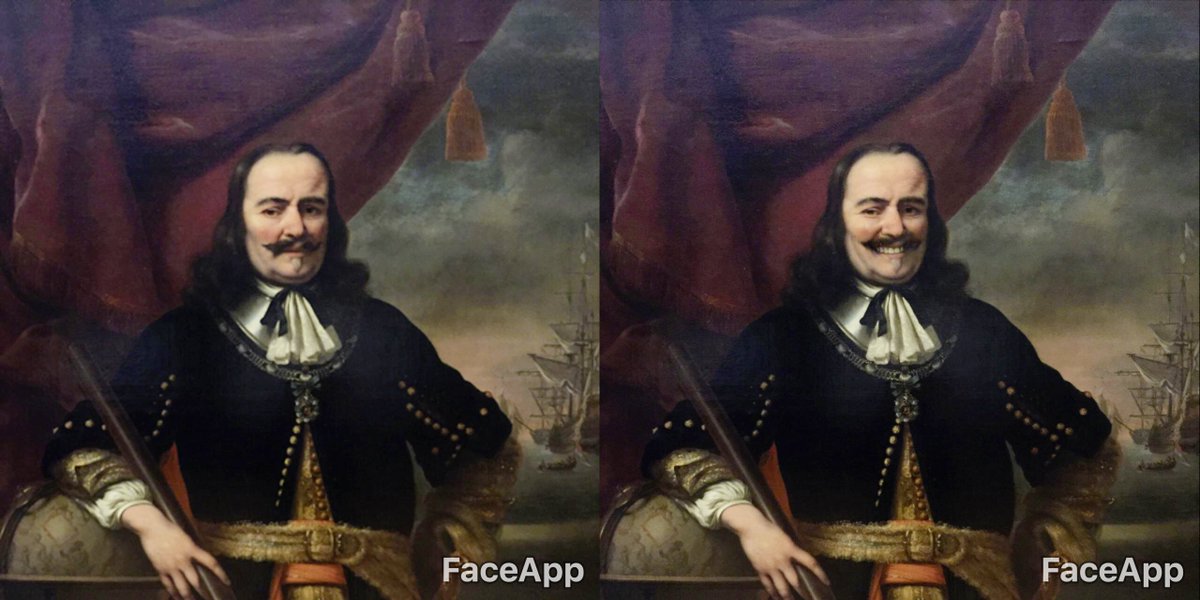 All photos taken in The Rijksmuseum, Amsterdam. Home of Rembrandt & Vermeer.
Olly Gibbs's tweet has gone viral with over 28,000 retweets and likes.
Source: Twitter/@ollyog