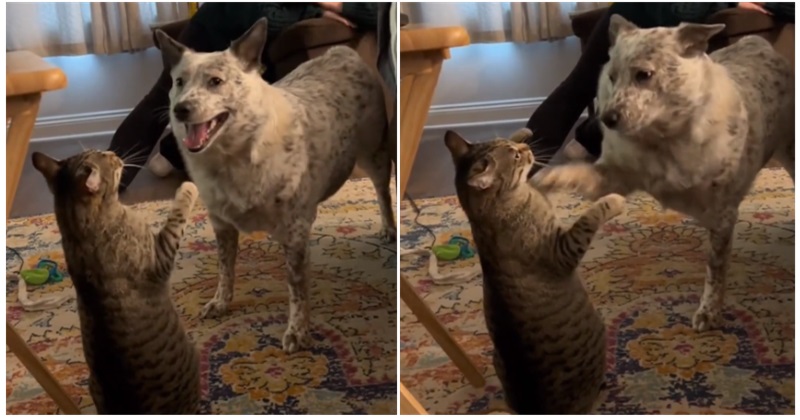 This dog went full 'This is Sparta!' on the family cat and couldn't believe his own bravery
We're grateful to Redditor u/gixk for sharing this very funny clip of a dog besting a cat – which doesn't often happen.
See for yourself.
We need to take another look at that post-shove face.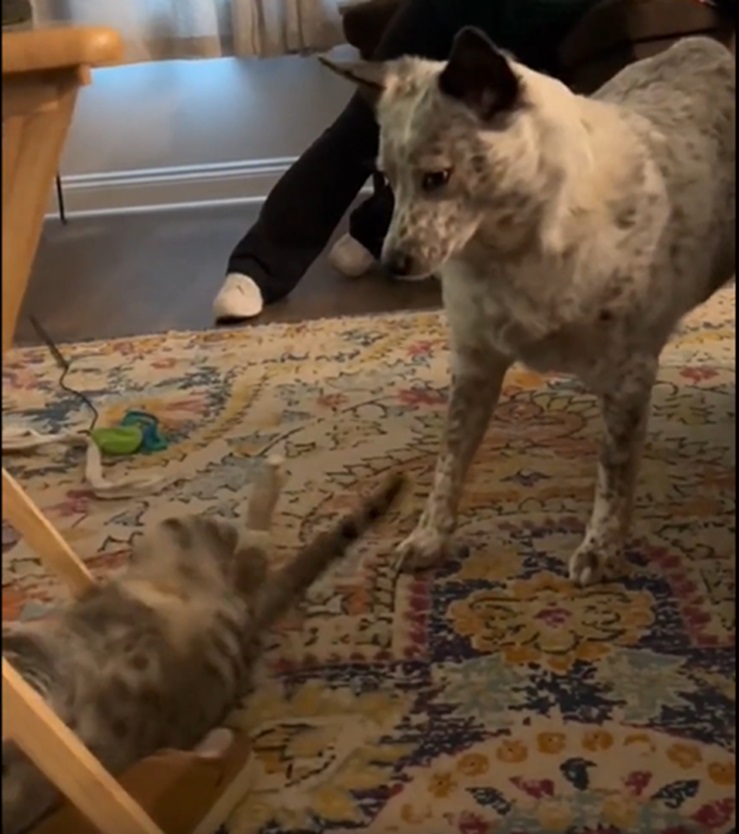 He's not sure whether to celebrate or hide.
He knew after the push that he is gonna get smacked so took a few steps back.
deadly_emperor
These comments say it all.
Cat learned a lesson about weight classes there.
Grouchy-engine
I love how he mumbles something before the kick.
shower_slug
This. Is. Sparta!
puzzleheaded1143
It's nice to see a video of a dog besting a cat – usually it's a cat taking a dog's bed and the dog helpless to do anything about it.
shinymetalobjekt
Homie went "oh fuck" like he didn't know his own strength.
Flat_bodybuilder_175
I'm remembering the video of the cat vs snake reaction time and am now awed at the speed of the majestic hound.
KingCaalgonOfAkkad
Intrusive thoughts won that day
chudapati09
venichie noticed something.

HE DIDN'T LAND ON HIS FEET!
He didn't. And that's what makes it funny.
READ MORE
A couple of huskies met a robot dog and reacted exactly as you'd expect
Source r/funny Image Screengrab